The Ultimate Audio Content Creation Platform
WOLFStars is an online platform that helps launch the careers of content creators and transform them into stars. Whether you're in front of the audience or working behind the scenes to pull off the perfect gig, WOLFStars has your back. We've got a melting pot of audio entertainers and people looking to put on awesome shows, all backed by us! We bring together those who run Digital Venues in WOLF and the talent who perform on their Stages, as well as offering performance-based rewards for winning competitions.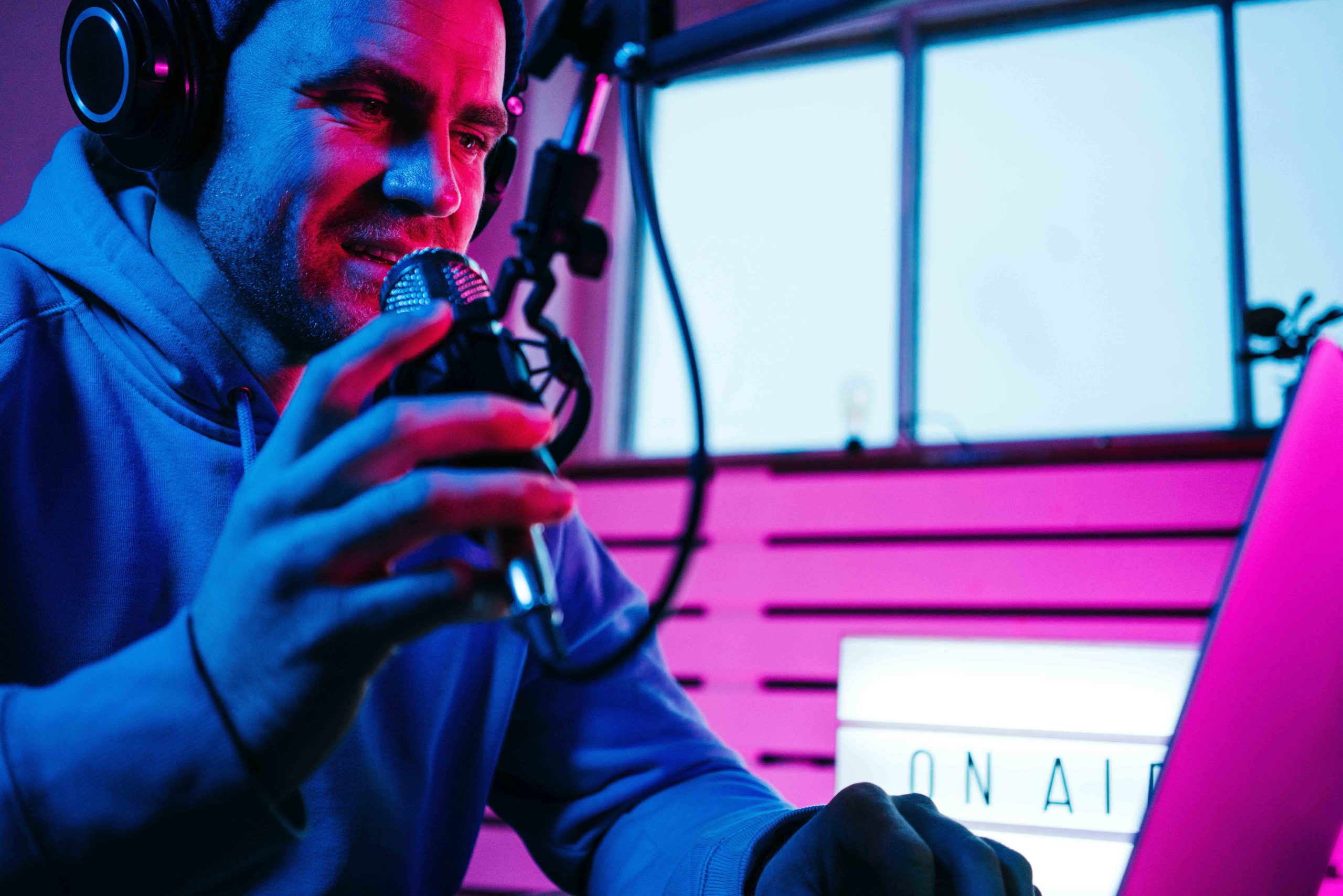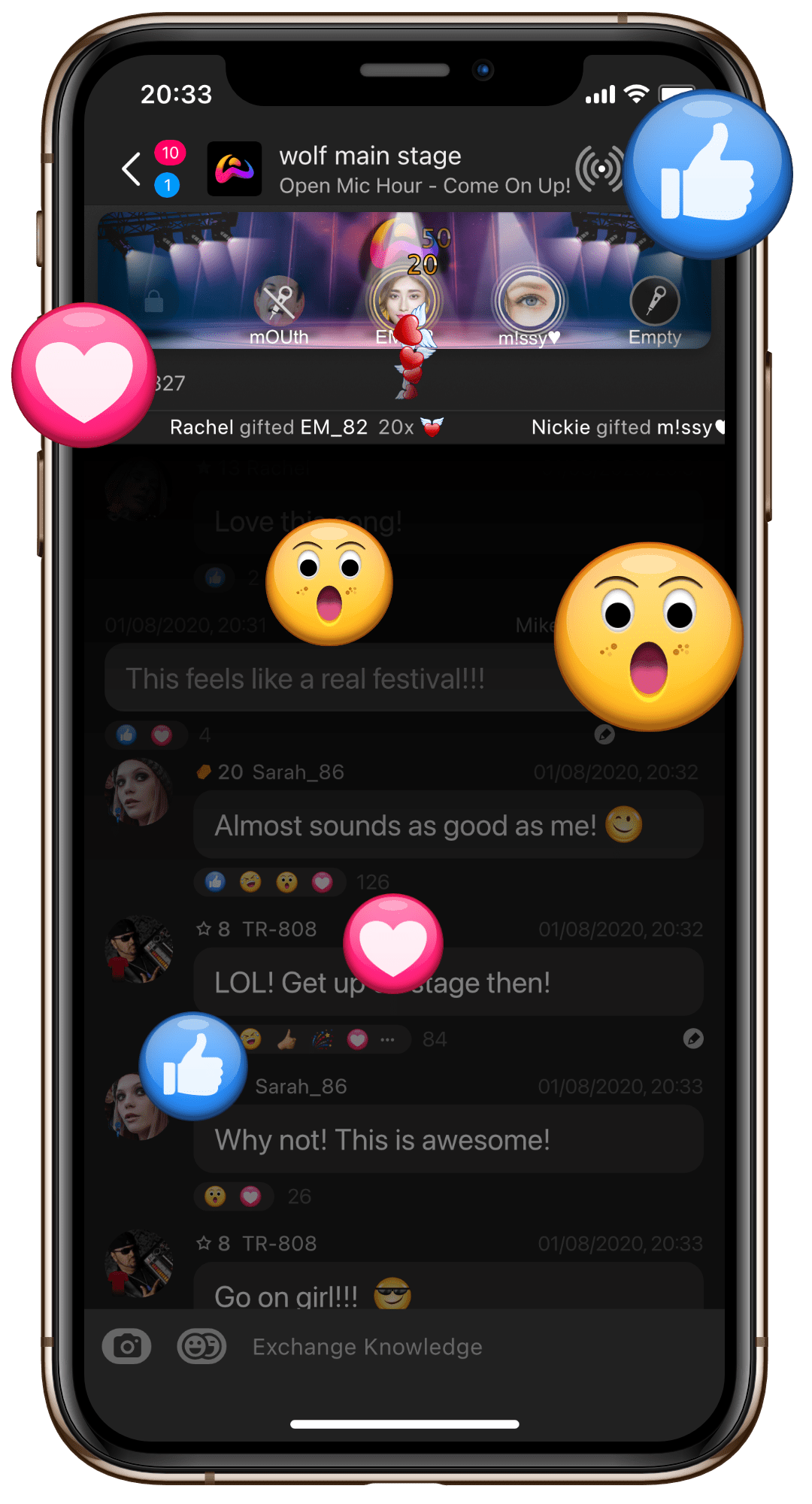 A truly interactive experience
Performers can chat, message and interact with their fans and audiences in real-time while live on stage, making for a truly interactive and unforgettable experience.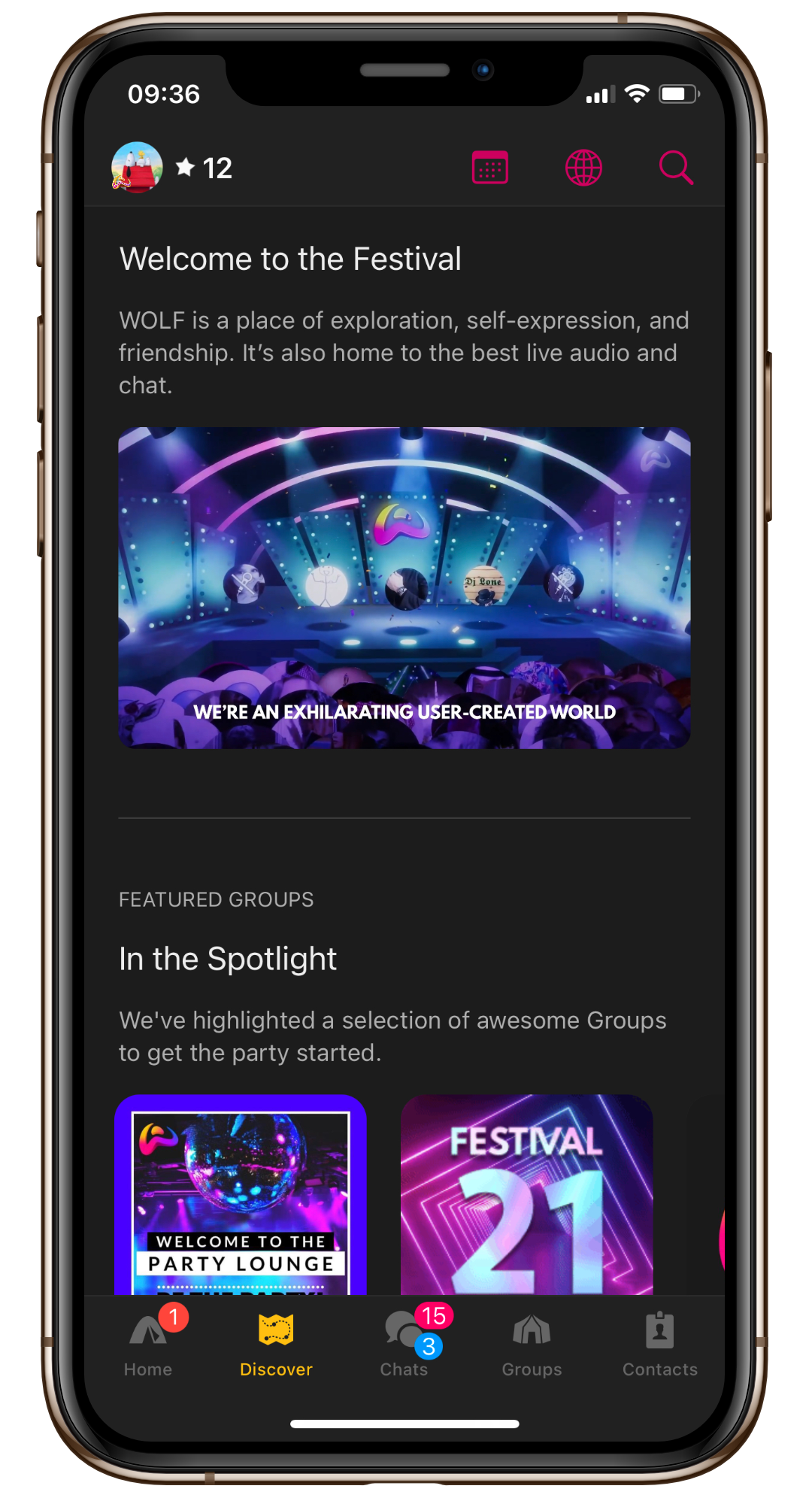 Setting the Stage
Unique custom Stages set the scene and place performers and their audience in cool, immersive digital venues from exotic beach clubs to chilled shisha lounges.
Audio tools
Slick and easy to use DJ tools help performers to create unique, quality content that their audience will love.