Let's recap the outstanding contribution of our community during last year's 'Give For Good Festival 2021′ charity campaign.
Firstly, we wanted to take a moment to say a big thank you to our incredible community for their support. We were able to raise over $155,000 in donations, which were put toward various initiatives including: improving education, health, nutrition, keeping children safe and helping families improve their livelihoods. 
Despite the challenging year 2021 was, it was incredible to see the generosity from our users. From all the team at WOLF and our charity partners Action Against Hunger UK and Save the Children International, we're so thankful that you chose to be part of making a difference.
The Give for Good Festival 2021 was an amazing experience, where we had a month-long line-up of audio chat and performances, challenges and exciting games all under one roof! Together as a community, money was raised by purchases of in-app products and games. The proceeds of the items went directly to the charities.
To continue with the good will, we are launching ' Give for Good Festival 2022'. We will be seeing virtual Ramadan tents back again, where users observing the holy month can socialise and interact with each other. The topics will vary from discussing the latest drama shows on TV to poetry and so much more!
A night of poetry, as part of the 'Ramadan tents series 2021'
We will be partnering again with two amazing charities, working on really impactful initiatives across the world. Here's a glimpse of how your generosity has made a difference.
Female empowerment – In 2021, Action Against Hunger launched a waste management programme in Jordan and offered women the chance to earn an income. Mariam has six daughters (see attached image) and was worrying every month how she would finance her household. She took part in our programme and earned £640 as a waste collector, which made a significant difference to the lives of her family and for the first time was able to purchase fruit and healthy meals." – Quote from Action Against Hunger UK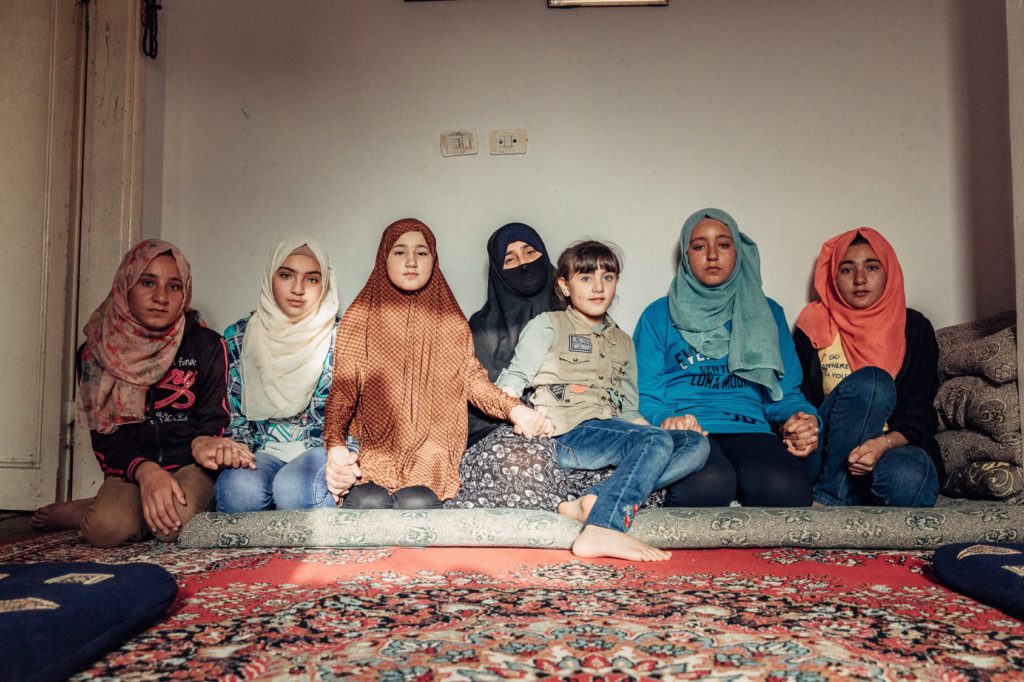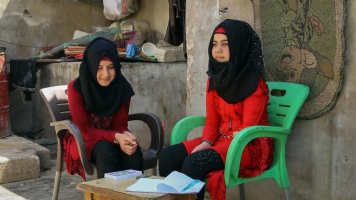 Helping with education – Save the Children with the support from local partners are able to run child friendly spaces along with temporary learning centres for children of all ages. Providing them with the necessary tools and resources such as: books, pens and other learning essentials.
Samira*, 14, with her sister Ghadeer*, 12, doing their homework through remote learning in the camp they currently live in with their family, in northern Idlib, North West Syria
Gary Knight, WOLF CEO says: ' Our community is incredible. We have now been running charity campaigns annually for the past nine years, raising over $1.6m. The generous support from our users has raised thousands of dollars for good causes. We're proud of this collective effort and feel privileged to have played a part in the relief efforts for struggling communities. As we continue to rapidly grow as a business, we're hoping that we do it even bigger and better. Once again, thank you to all our users!'