It's been just over a year since the gates opened to The World's Online Festival so we decided to take a look back at some of the highlights and key moments that have been created since the WOLF Stages went live.
Launching a new brand right before a global pandemic hit probably wasn't the *most* ideal timing, BUT we're proud of each and every one of our team members, and of course our users, who have helped to make WOLF what it is – a place where people from across the world are united in entertainment, discovery, and belonging. And as of June 2021, that number of people hit 1 million!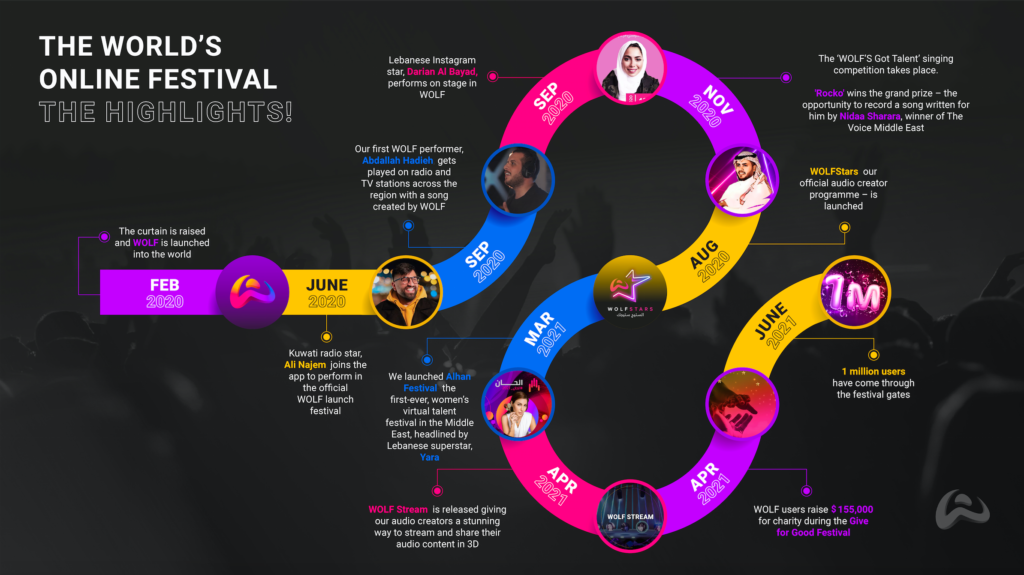 From Kuwaiti radio star, Ali Najem, performing at our official launch festival to getting Abdallah Hadieh, our first WOLF performer, played across radio and TV stations with a WOLF song in September 2020, to launching Alhan Festival – the first-ever, women's virtual talent festival in the Middle East – in March 2021, it's been some journey! We've even had celebrities such as Nidaa Sharara, winner of The Voice Middle East, and Lebanese superstar, Yara, pop in for a fix of WOLF's audio entertainment.
Along the way, our WOLF users raised over $155,000 during our Give for Good charity festival in April for our charity partners Save the Children and Action Against Hunger.
Over the last six months, we've really focussed on helping to develop the breadth of audio talent in WOLF. We launched our official WOLFStars audio creator programme in August to help our users become audio stars by working closely with them to develop their unique talents and help build a loyal following of fans. As part of this programme we introduced WOLF Stream, so that our users can promote their audio content by sharing it with the world in stunning 3D.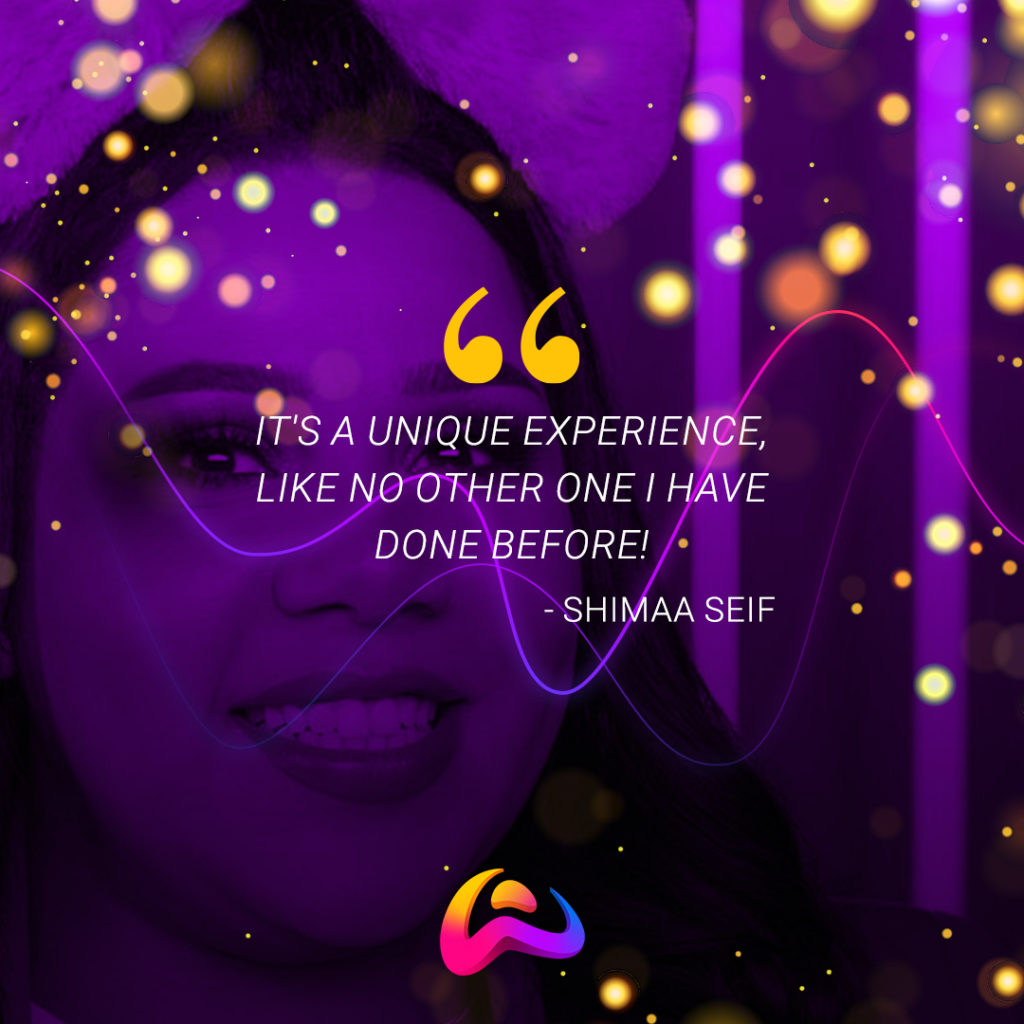 So, while we've taken a breath to acknowledge how far we've come over the last year, we're still beavering away on a variety of cool new projects, so keep your eyes, and more importantly your ears, open for more cool WOLF content coming soon…